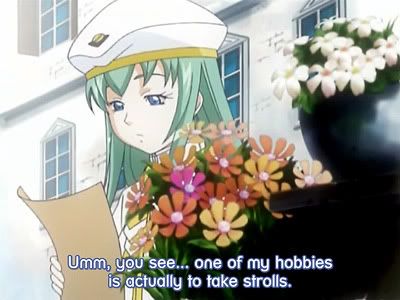 Alice has very good taste - I like strolling around as well and that's what I did for 4 days in Venice, and had numerous random encounters, Akari style!
One of my totally random encounters was the Gondola shipyard, known as the
Squeri
.
ARIA says Gondolas take 3 months to build and last approx 20 years. My Lonely Planet guide puts it at 1 month build time and 20-30 years service life, longer for the ones which are really well built. Other mind-boggling info is as follows.
Making a good gondola is no easy task - seven types of wood are employed to make 280 pieces for the hull alone. Also, it has to be assymetrical. The left side has a greater curve to make up for the lateral action of the oar, and the cross section is skewed to the right to counterbalance the weight of the gondolier.

Your standard model costs from €20,000, while a really 'pretty' gondola can cost more than €50,000 (Simonis, p33).
BibliographySimonis, D.
(2008),
Venice & The Veneto: City Guide
, Lonely Planet Publications: London