Edit 3rd April, 2009:
Deleted Kai Tak entry. Managed to re-watch Aria the Animation Ep04 to check today and it's definately not "Kai Tak". It is
Kaitaku
Base as an anonymous commenter had posted (thanks for the heads-up!) which means "Reclamation Base". Well, they cultivated water and reclaimed the wasteland!
開拓【かいたく】
(n,vs) (1) reclamation (of wasteland); cultivation; (2) pioneering; pathfinding; trail-blazing; (P)
Creating an interactive map of Venice showing the sights of ARIA was
Ruki's idea
. That people like me should create it, instead of himself was also Ruki's idea. Since it was a superb idea, I decided to take it upon myself to do it!
Click here
to open the customised google map in a new tab
(highly recommended)
.
Or if you're feeling lazy, use the embedded map which is actually too small to be practical.
View Larger Map
A little extra is the Palazzo Ducale (Doge's Palace) which is beside Piazza San Marco, which I surprisingly left out of this blog - so here it is!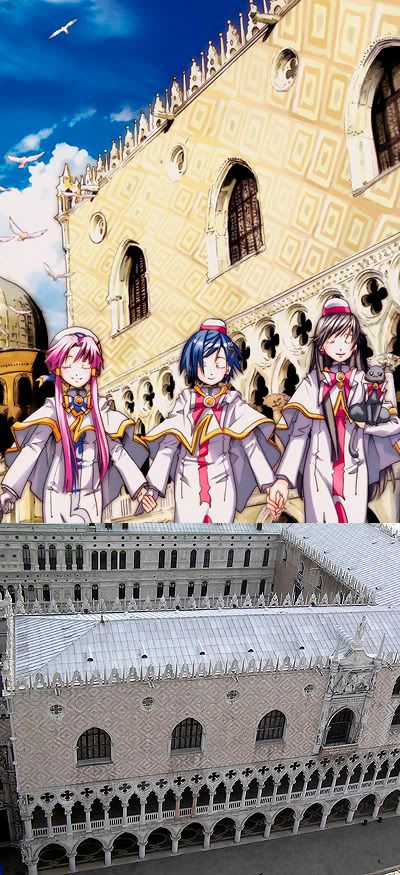 Thank you all for visiting and supporting my blog!