My trip report, left out until the end due to the sheer amount of ARIA material I found. Please take a look at the archives navigation bar on the right hand side!
April 01, 2008
The day started at 4am for last minute packing and breakfast and they were finished ahead of schedule, which meant I had 24 minutes to watch something very important on my laptop before leaving for the airport -
ARIA the Origination finale
, which had aired 11 hours prior. A very symbolic start to my ARIA-inspired trip to Venice.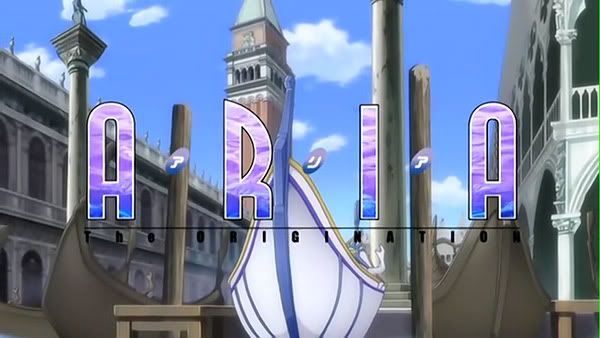 A worthy note that I
refused
to carry any ARIA material on grounds that I wanted a relaxing
vacation
rather than running around matching things.
My very first flight on a true budget airline (Easyjet) and the flight left on time, the service excellent and it was only £50 return! I got a good view of the Alps and much more as I had
strategically
grabbed the emergency exit seat on the
right
hand side of the aircraft, and my gamble paid off during the final approach.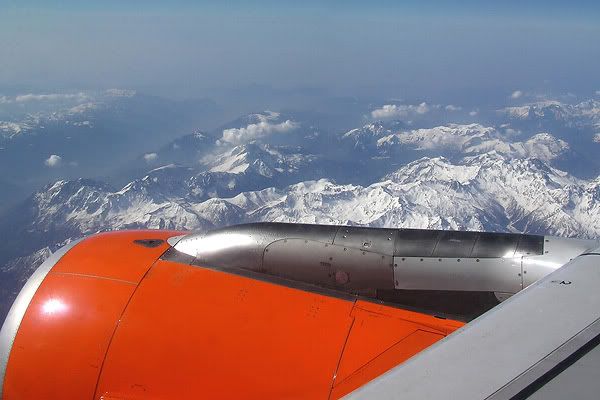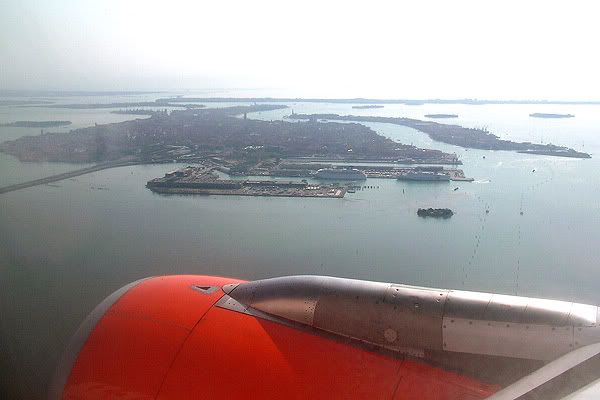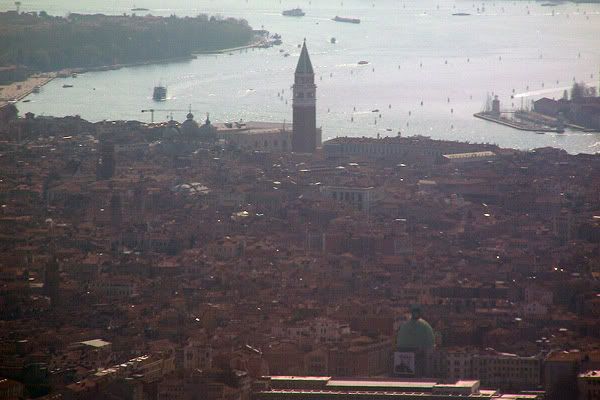 We arrived at Venice Marco Polo at 11:30am and the immigration was very fast - then things went downhill. Any bus journeys starting from the airport incurred a surcharge. What a rip. I had also planned to carry my backpack around for the day but it was too heavy for my mum. Instead of the bus to Venezia, we hopped onto the one bound for Mestre to drop off our stuff. We took the local ACTV bus because it was cheaper than the express bus and would give us a true slice-of-life experience. At Mestre, we missed the
hourly
bus to our accomodation while my mum was getting me a cheese Panini. That was the last straw - we dumped our stuff at the Mestre rail station and took the next bus bound for Venezia!
My walking route for Day 1. Only a general view and excludes random alley exploration! RED -> BLUE -> PINK. The bottom left corner is not a joke!
http://img.photobucket.com/albums/v390/a340_313x/ARIA/day1map.jpg
I finally arrived in Venezia at 2pm. Weather was pleasantly cool, sunny but extremely hazy. One of my first sights after arrival was how the putrid water shimmered under the arch of the bridge.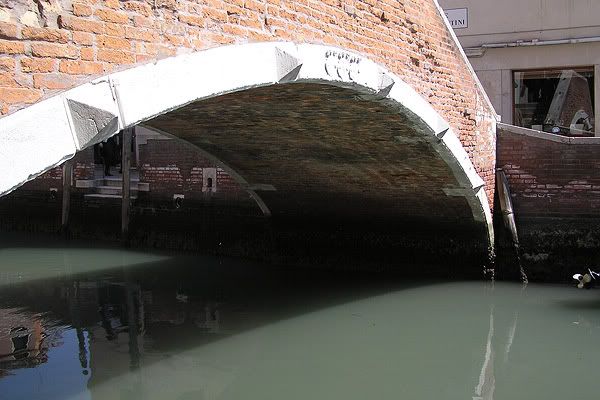 More pictures of my first impression...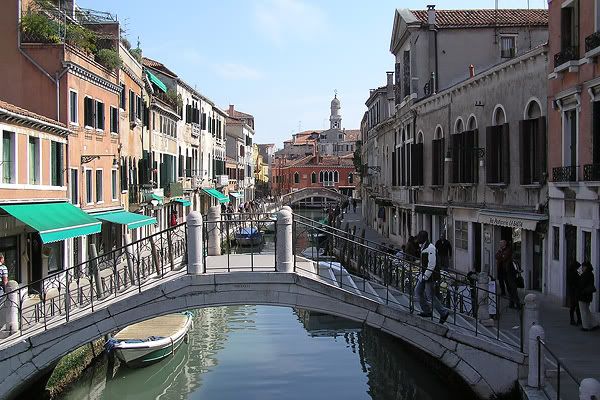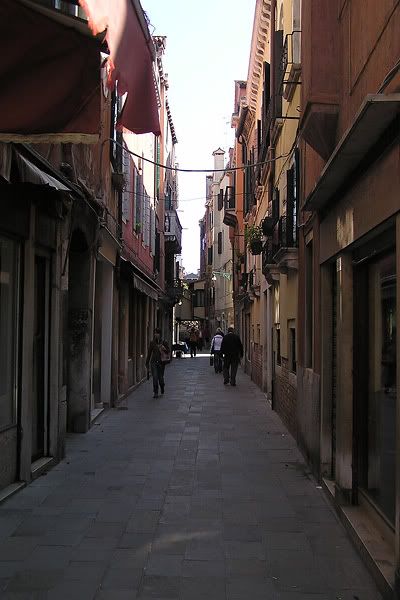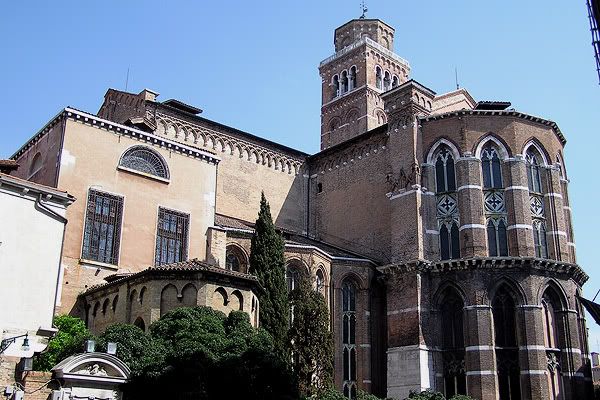 A dead end from mapless alley exploration!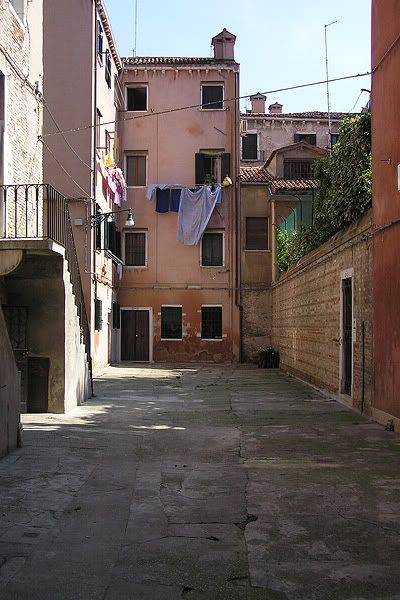 Random church, and docked Gondolas.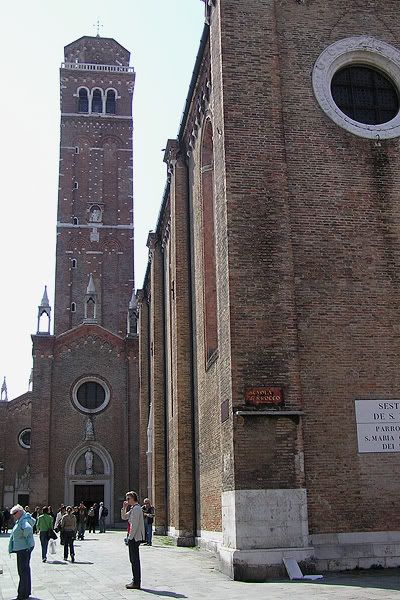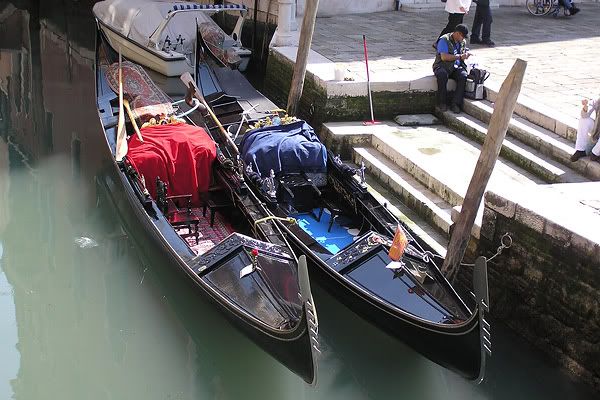 By this time, I was getting rather disappointed with Venice. The buildings looked rather run-down and crumbling, a fair bit of graffiti and some derelict houses, evidence of the declining Venezian populace.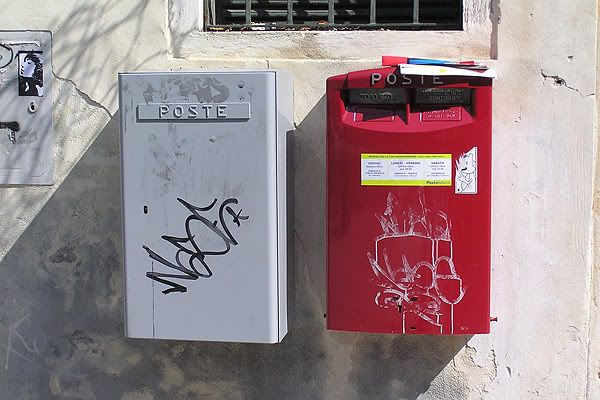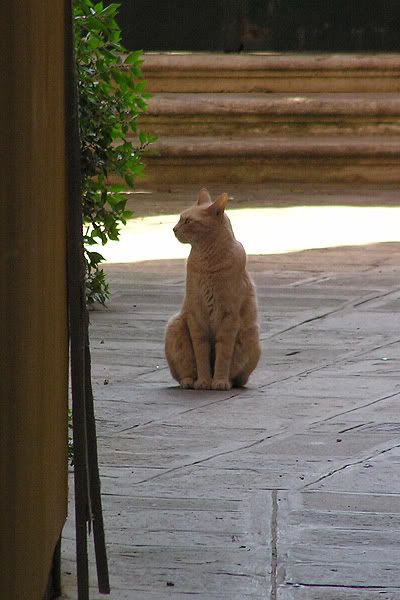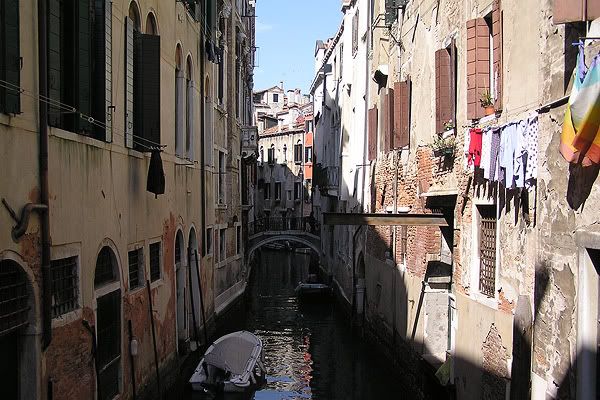 I was on the constant lookout for Traghettos. I did not have any idea where Traghetto Santa Sofia is - which was the location of ARIA the Origination ep04. I would later find out my map mislabled it as Pescaria. Nonetheless, I totally lucked out as I happened to be in the area and saw the sign for
Traghetto Santa Sofia
! Unfortunately, the market was closed but the place smelled strongly of fish. After waiting, I hopped onto the Traghetto which cost €0.60. With a load factor of 3 passengers, I could sit and snap away pictures!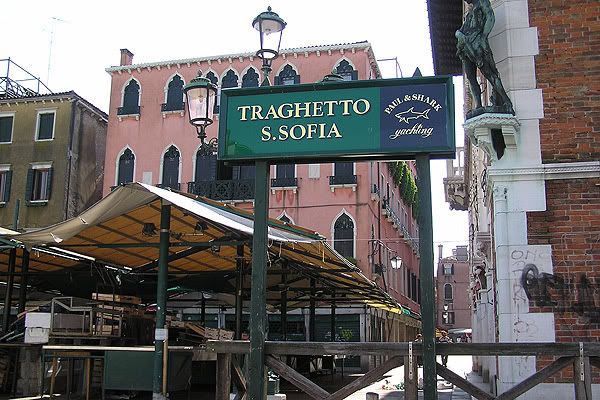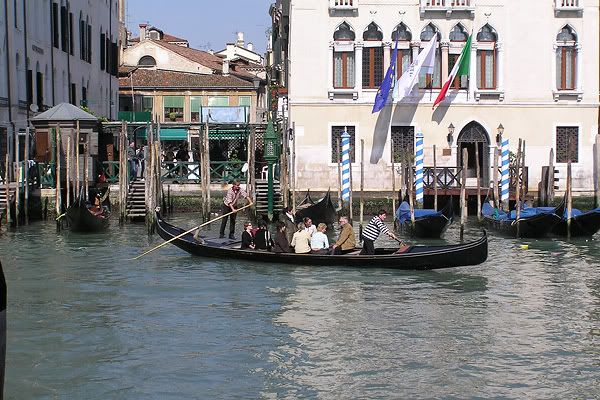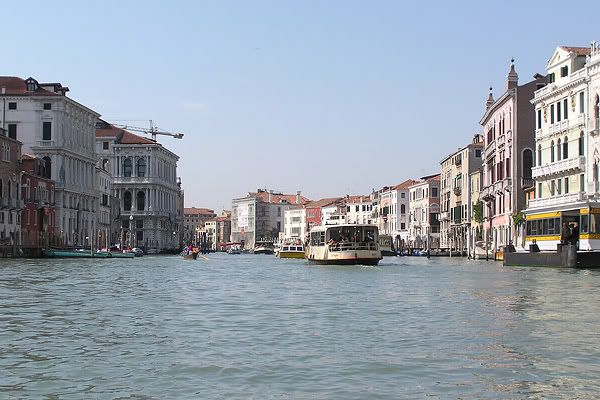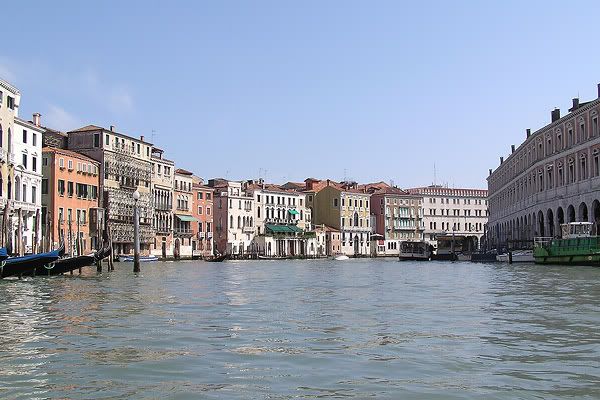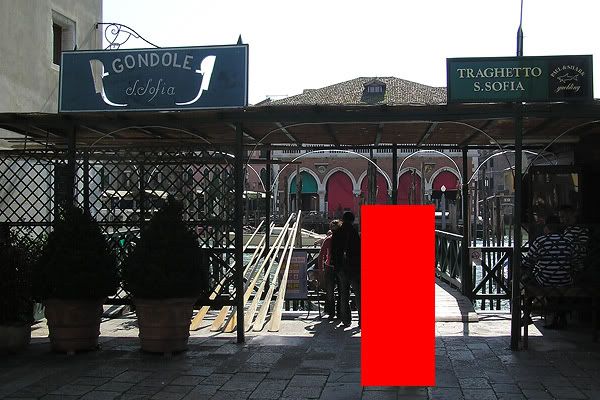 Some houses are built over alleys. The top of the tunnel is made of wood...as my mum sets out checking out the food.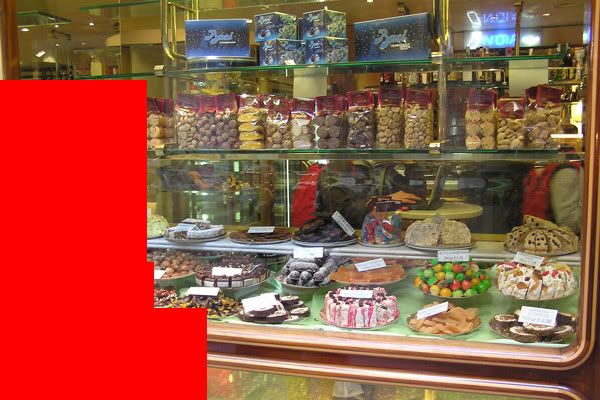 The main throughfare to
Rialto
and Rialto itself reeked of total tourist consumerism. It was packed with lemmings and shops selling near-identical merchandise -
and this was LOW season!
My impression of Venice declines further as not only was it run-down but I've never seen such a blatent tourist trap. I felt sick. At least the Grand Canal was pretty.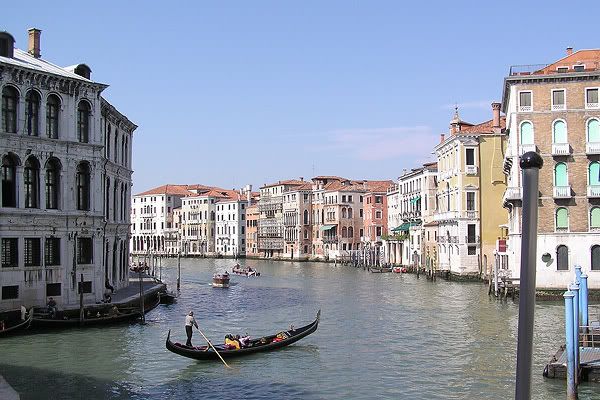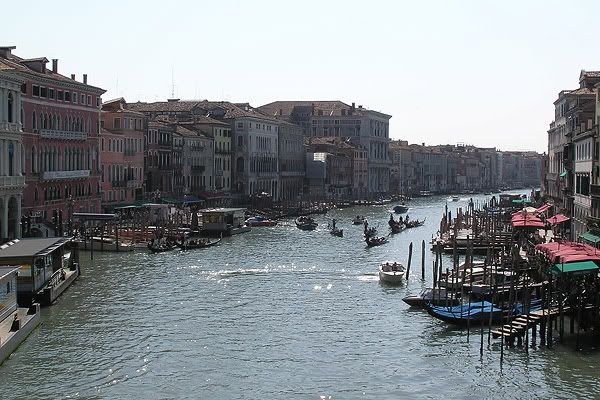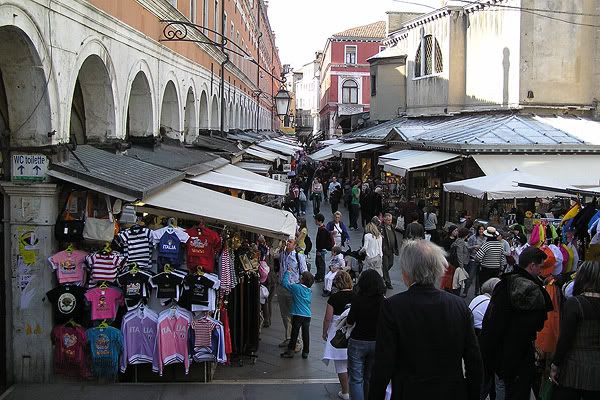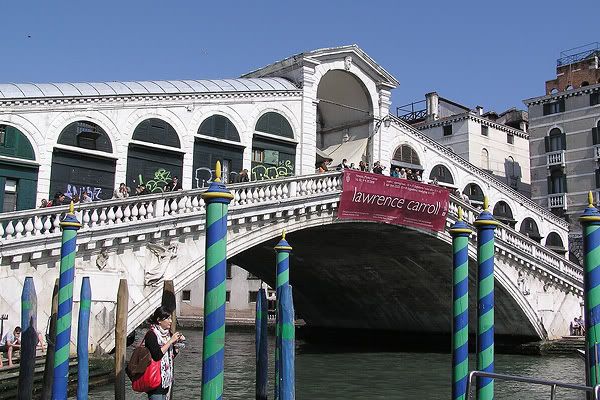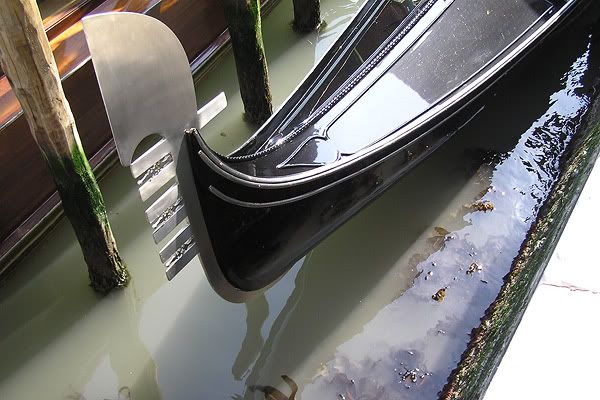 Needless to say, this was my one and only time to cross the Rialto bridge. We soon took refuge in the quieter alleys. Luckily, the tourist crowd only stick to certain streets. A random fountain in a quiet alley, and an
ARIA reference - chrysanthenum
.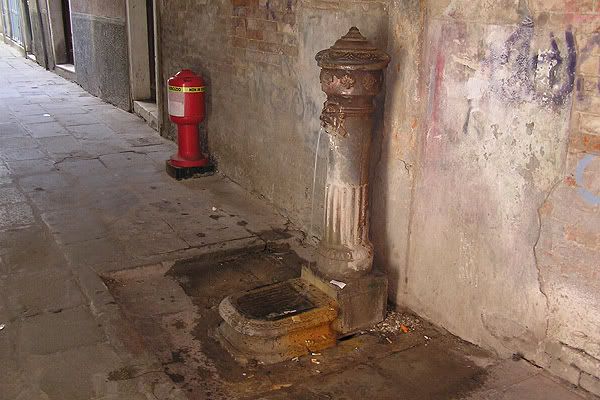 We got ripped off on my first Gelato purchase - bloody lady gave us small scoops. My impression of Venice gone even lower. We soon made it to the Scalzi bridge and the Church which
appears only once
in ARIA (the Origination ep12).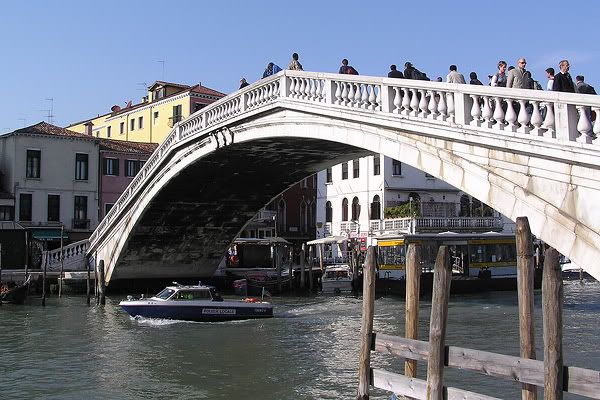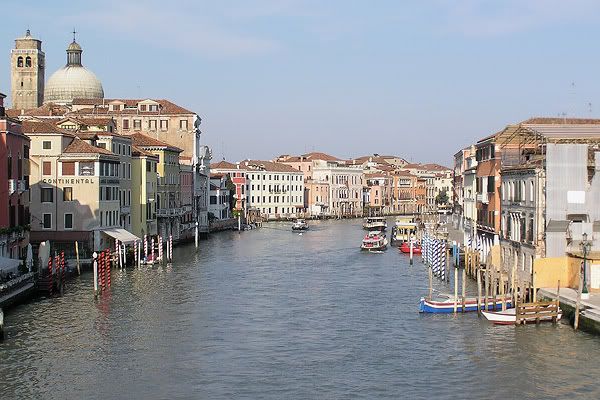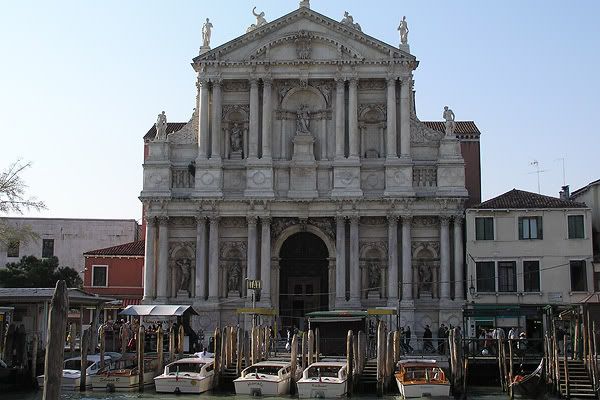 We then walked around the Cannaregio Canal and its environs. We found a CO-OP store selling very cheap provisions where we bought bread, water and snacks for meal substitution in the coming days.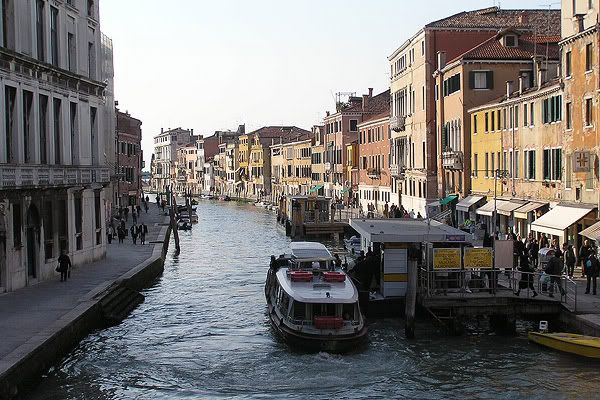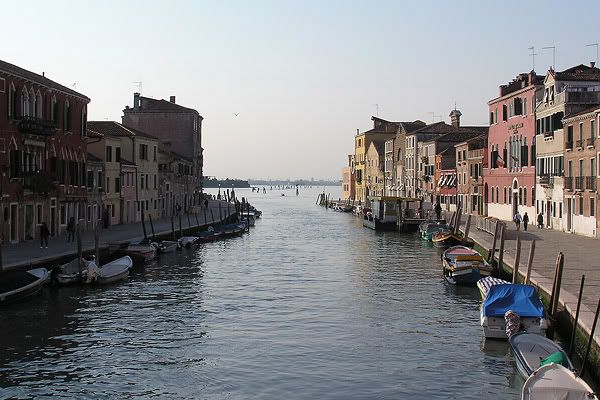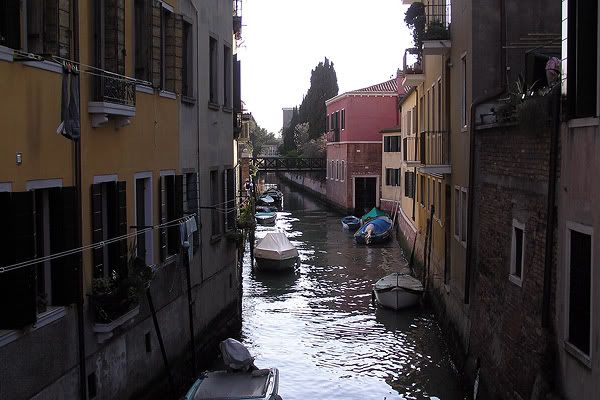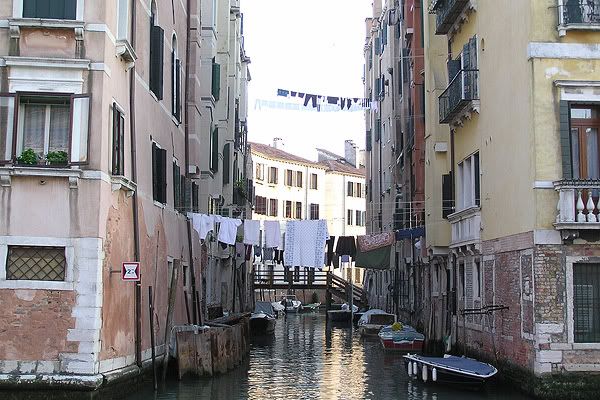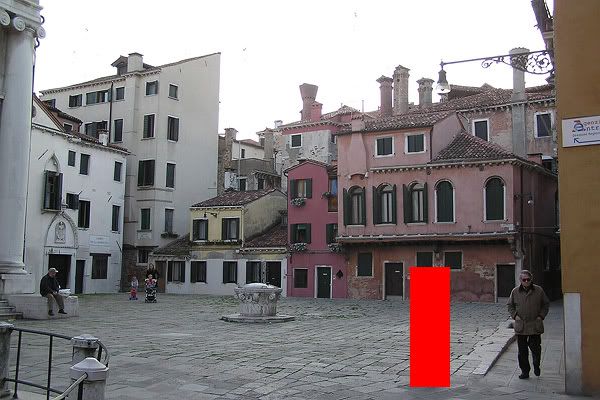 Then we did something totally criminal - we had dinner at a chinese restaurant on the grounds of familiarity, price and how it fills you up quickly! Then a walk through the Jewish ghetto - we saw some Hebrew signs there and a little more alley exploration. It was sunset by now and we hopped on the bus to Mestre to collect our luggage before hopping on the hourly bus to our accomodation at Fusina!
We checked in at 9pm, totally exhausted only to hear even more bad news. To the Italian boat operator, "April" meant the second week of April - which meant the last sailing Venice -> Fusina would be 6pm, instead of 8pm. I was beyond disappointed, but at least the trailerhome was clean, heating worked well and the shared shower/toilets were the cleanest I've ever experienced. All for €30 a night for two, not bad at all. Sleep came at around 11pm.
To sum it up I felt emotionally dry upon arrival to Venezia and was stressed, angry and disappointed. The best highlight being Traghetto Santa Sofia but in retrospect, I managed to get some great pictures which I did not appreciate at the time. Fortunately, Day 2 was to prove very different.