Something very basic and fundamental to start off - ARIA is all about gondolas, gondolas and more gondolas!
We immediately notice that the Primas are all using gondolas that are white, while the rest of the gondolas are a more conventional brown/black. The question is, how accurate is this portrayal?
Prima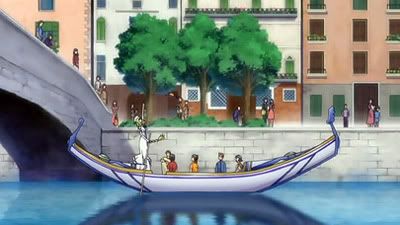 The rest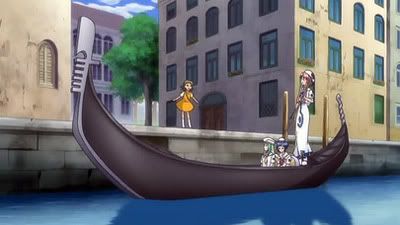 Now unfortunately in Venice, there are
only
black gondolas.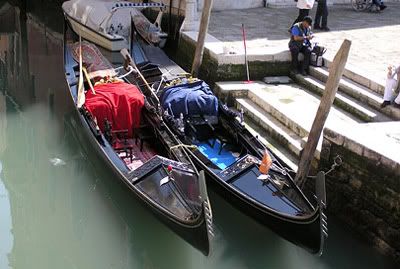 So the myth of the white gondola is busted and therefore, Amano-sensei pulled off a complete work of fiction!
The above statement is, curiously
false.
According to my Lonely Planet guide:
Gondola owners used to paint their vessels every colour of the rainbow, and those with money to spare went to enormous lengths to bedeck them with every imaginable form of decoration. Finally, the Senato decided in 1630 that this was getting out of hand and decreed that gondoliers could paint their vessels any colour they wanted as long as it was black. (Simonis 2008, p33)
So, the highly decorated gondola of the primas in ARIA is actually not a "mistake" and stays faithful to the history of the original Venice!
BibliographySimonis, D.
(2008),
Venice & The Veneto: City Guide
, Lonely Planet Publications: London